American Royalty : "Matchstick"
Matchstick (2012)

Skylar Gray : "Final Warning"
Final Warning (2013)
The lyrics and the tune provide an amazingly contradictory experience. I found myself chuckling at the irony of it all. I just imagine her setting some unsuspecting guy's car on fire and cheesing so hard as she walks away from the explosion, all "Oopsies!" and what not.
But seriously, the subject of this song should probably leave the country immediately.
All the careless behavior that's resulted from this "YOLO" epidemic—it's about time someone got it right.
Kenny Powers around 2:30 for the win.
Also, this:

The Zolas : "Marlaina Kamikaze"
Tic Toc Tic (2009)

(C) 2009 Light Organ Records
(P) 2009 Light Organ Records

Escondido : "Cold October"
The Ghost of Escondido (2013)
(C) 2013 Kill Canyon
(P) 2013 Kill Canyon
THE STORY… Escondido is Jessica Maros and Tyler James, a Nashville, TN based duo. The most impressive fact about them is that their first 10-song album was recorded in one single day. According to their site, "their sound is a washed out desert landscape steeped in American roots music." I don't even know what that means, as I have never quite experienced a washed out desert first hand…aren't all deserts kind of washed out anyway? 
Tangent. Nonetheless, I don't really care. The two also found music to be a rather different route in their lives. Vancouver native Jessica Maros began her professional career designing clothing and jewelry, which has been worn by Prince and members of Lady Antebellum. Many of her handmade dresses were showcased on the red carpet at both the Oscars and the CMAs—not bad, eh? 
Originally from a small town in Iowa, James started out as a member of this little musical group we like to call Edward Sharpe & The Magnetic Zeros. Read that again. Because that is really, really cool.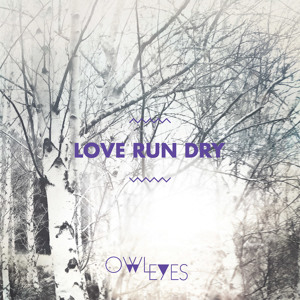 Owl Eyes : "Love Run Dry"
Love Run Dry (2012)
(C) 2012 Wunderkind
(P) 2012 Wunderkind
Had to do a second Owl Eyes posting. If you think her voice is fantastic, wait'll you see her face. It's a lethal combo.
Owl Eyes : "Faces" [Official Video]
Faces (2012)
Parachute : "Hearts Go Crazy - Single Mix"
Hearts Go Crazy (Single Mix) (2013)
(C) 2013 The Island Def Jam Music Group
(P) 2013 The Island Def Jam Music Group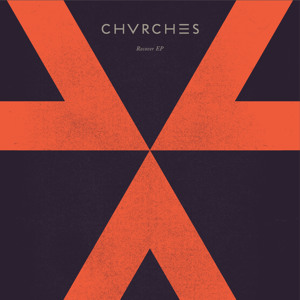 Chvrches : "Recover"
Recover - EP (2013)
NEW CHVRCHES! NEW CHVRCHES! NEW CHVRCHES!!!!!!!! 
You really have no idea how hard it is to type "CHVRCHES". With a "V". Not a "U". It hurts a little.

But I do these things for you out of love.
Matt Pond : "Love To Get Used"
The Lives Inside the Lines in Your Hand (2013)
Effie House Sessions (2012)


Nine Equals Nine (Effie Version) by USvsTHEMinc
Come On (Effie Version by USvsTHEMinc




Healthy Geometry (2011)

Self Indulgent Feeling by Vanaprasta

Forming The Shapes EP (2009)

Yonas : "I Could"
The Proven Theory (2011)
(C) 2011 City of Dreams
(P) 2011 City of Dreams


Down With Webster : "Grind"
Time to Win, Vol. 2. (2012)
© Down With Webster
℗ Down With Webster